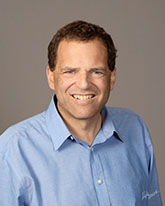 About the President

Jon Zahm, President of Goliath Slayer Communications, brings 23 years of experience in political campaign strategy and management with special expertise in winning upset victories against impossible odds. Jon has a winning percentage of over 70% and has played key roles in more than 100 political campaigns ranging from Township to Federal.

Among the goliaths defeated by Jon's clients are the 44-year incumbent Kane County, IL Circuit Clerk/County Board Member, the 28-year incumbent Mayor of South Elgin, IL, the 3-term Recorder of Deeds of Kane County, IL, and the 2-term Mayors of Barrington and Cortland IL. Jon's experience and ability in the areas of opposition research, grassroots organizing and issue development are unmatched in Illinois consulting circles. Jon has also worked successfully on campaigns in Pennsylvania, Ohio, Iowa and North Dakota.

To follow are some of Jon's current and previous activities:
Former member of the Kane County Republican Executive Committee

3-time elected Republican Precinct Committeeman in Batavia Township

Former member of the Batavia Zoning Board of Appeals

Elected member of the Kane County Regional Board of School Trustees 2003-2008, including President from 2005-08

Founder and Chairman of the Kane County Conservative Coalition

Founder and Chairman of the Henry County Tea Party

Founder and Chairman of the Illinois Gun Owner Rights Organization

Elected member of the Orion School Board

Elected member of the Henry County Board, defeating a two term incumbent Democrat and being part of the candidate team that turned a 16-8 Democrat advantage to 13-11 Republican, a GOP majority for the first time in 22 years

Longtime baseball and basketball coach


Jon is an experienced radio personality having served as creator, host and moderator of two issue oriented programs:

"Tri-Cities News and Views"
Wednesdays from Noon to 1:00 on WBIG 1280 AM Radio

"Elgin – A Caring City"
Thursdays from 9:15 to 10:00 AM on WRMN 1410 AM Radio

Jon is the father of twin sons (16) and another son (12). All his boys participate in parades, festivals, and other events in support of Goliath Slayer clients.

Jon values public service. He has served as an elected member of the Kane County Regional School Board (2003-08), the Orion School Board (2009-10), the Henry County Board (2010-12), and the Bureau, Henry and Stark County Regional School Board (2013-19). Jon was elected President of the BHS Regional School Board in 2015.

If you care enough to run for office, then you care enough to win.
Contact jon@thegoliathslayer.com today or call 630-WIN-VOTE (946-8683).
Put some power behind your ideas.